Dear Parents and Carers,
You might have seen in the news that some teachers will be taking industrial action on 5 July 2016.
The strike is about the level of funding schools receive, terms and conditions and teacher workload. The argument is not with Nobel or with the local authority employers, but our school will be affected by the strike.
Some of our teachers will be taking strike action on 5 July 2016, others will be working normally.
We will not be able to guarantee the safety of all of our children on that day, and we will need to close the school to some year groups that will not be properly supervised.
The following year groups will not be sufficiently supported and you will need to make other arrangements for your child on that day. Do not send your child to school if he/she is in one of these year groups: 7, 8 and 9.
The year 11-12 induction day will take place as scheduled. Any year 11 student not listed to attend the induction day or year 12 student not listed as assisting should not be sent to school.
The year 10 English exam (all year 10s) will take place as scheduled on Tuesday morning.
The start time for the year 10 exams scheduled for Tuesday afternoon (namely engineering, Mandarin, sociology, dance and PE exams) will be brought forward to midday (all year 10 students with an afternoon exam must remain in school between exams). All year 10 students should wear uniform whilst in school.
I know that making alternative arrangements for your children will be difficult for some parents. That is why we are giving as much notice as possible and running as many classes/events as we can safely.
Please do not hesitate to contact the school if you need further clarification. I'm sure that we will quickly get back to normal on Wednesday.
Yours faithfully,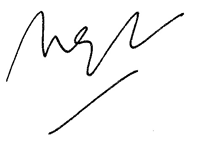 Martyn Henson
Headteacher