We are delighted that you are interested in joining our lovely school.
Our sixth form is on a really exciting journey with our students enjoying some of the best examination results in Stevenage and North Herts. If you are ambitious, hardworking and keen to make outstanding progress, then this is the sixth form for you.
In February 2018, Ofsted confirmed us as 'good' in all categories; we now intend to be 'outstanding' at our next inspection. It is a very exciting time to be a Nobelian and we look forward to you joining this happy school.
Martyn Henson
Headteacher
Our Vision…
The Nobel Sixth Form provides outstanding academic education for 16-19 year olds combined with excellent pastoral care, support and personal development opportunities, and a fantastic range of enrichment opportunities. This will equip students with the qualifications, skills and attributes for a successful future in higher education, employment and life.
Our Ethos…
We value everyone, embracing diversity.
We work together, learning from each other by sharing ideas.
We take responsibility for our own actions.
We push the boundaries of achievement and challenge ourselves to improve.
We measure and monitor our performance and have clear, measurable targets.
We encourage and support all types of enrichment activities.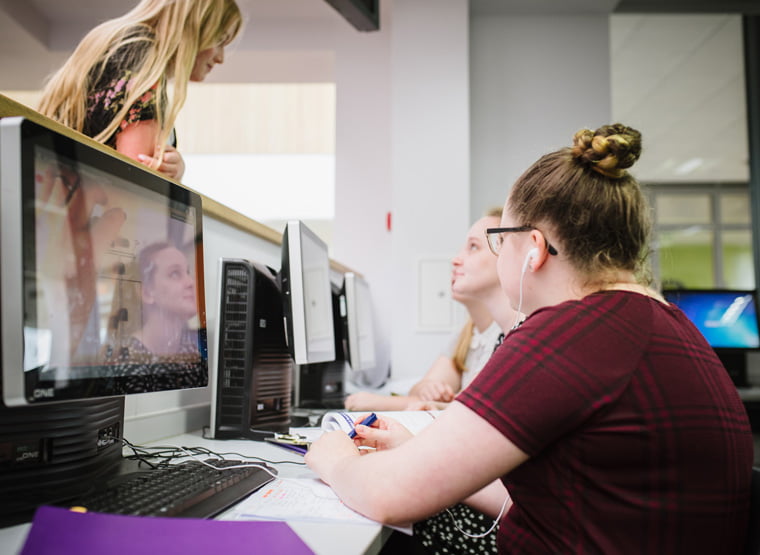 Welcome to the
Nobel Sixth Form
As a new sixth former at Nobel you will be joining an inspirational community and will be well looked after by students and staff. If you are new to Nobel you will receive a comprehensive induction programme so that you can begin the year with confidence.
Since joining Nobel my daughter has definitely grown in confidence. The induction programme organised by the school really helped her to settle in quickly and she is really enjoying her Sixth Form experience.

Parent of a new to Nobel student
A message from
our Head Boy and Girl
As Head Girl and Head Boy, we would like to welcome you to the Nobel Sixth Form.
Here you will receive immense support to help you with exactly what you need; assistance with A-levels and working on your grades, discovering the right pathway for you, and help with your university applications.
Our Sixth Form provides:
An outstanding Oxbridge application programme
Brilliant staff all of whom are welcoming and encouraging
Enrichment and volunteering opportunities to develop character
A wide range of subject choices
Excellent study areas
Thorough support in pursuing tertiary education; both in university applications and apprenticeships
We are confident that no other school provides such a breadth of opportunity, as well as such in-depth support in applying for university or apprenticeships.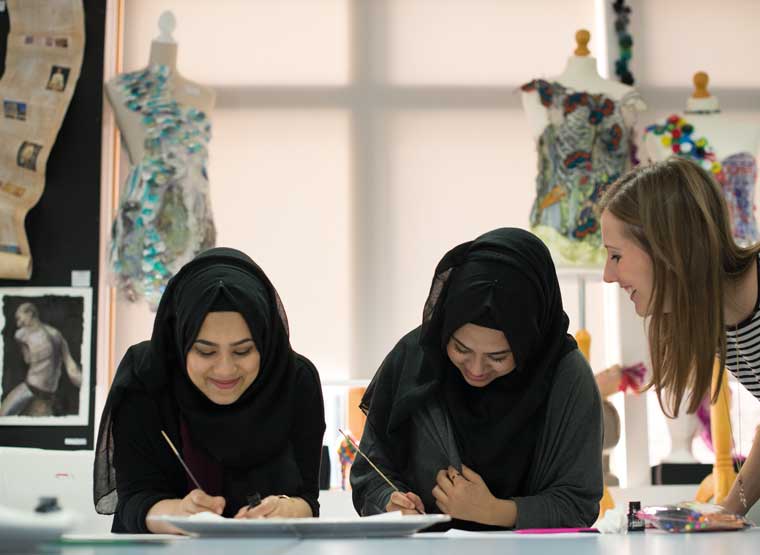 Personal development and wellbeing
At Nobel we know that unless you feel positive about all aspects of your life you will find it difficult to fulfil your potential. We recognise that each student is an individual, with individual circumstances, talents and potential and that most, will at times, require additional support.
As a member of our sixth form you will mentored by your form tutor and the sixth form team. You will also be able to access a wide range of academic and pastoral services designed to support you throughout your sixth form experience.
Existing Nobelians
We are extremely proud of our Year 11 students and we are looking forward to welcoming you back and working in partnership with you to achieve academic and personal success.
I am really looking forward to using what Nobel has given me as I move on to the next stage of my life.

Year 11 student
New Nobelians
Each year we welcome a significant number of students from other schools who quickly become part of the Nobel community due to the warm welcome and comprehensive induction programme.
It was really easy to settle in at Nobel. Everyone is really welcoming and the standard of teaching is excellent.

Adam Randall – new to Nobel Student
Pathways to Success
This is an exciting time for Year 11 students and there will be a number of potential options for you to consider when choosing your Post 16 progression route.
We offer an extremely broad programme of study which includes over 25 A Level subjects and 6 Professional and Technical (Applied General) courses. Partnership work with the Stevenage Sixth Consortium broadens the offer further and solves potential subject clashes.
As a Nobel student starting your sixth form journey, we will ensure you are on the right programme which best fits your talents, interests and future aspirations.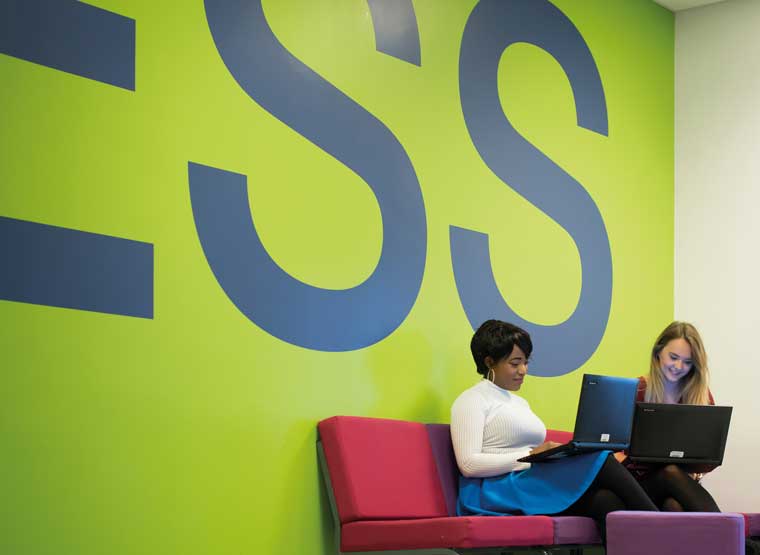 Future Success
Ensuring all students have a clear plan in place for what they are going to move onto after sixth form is a strength of the school, with 98% of students securing further education or employment. We will work with you so that you have a complete understanding of all the options available to you, including apprenticeship opportunities, school leaver programmes and university courses and then support you through the application and interview process.
My time in the sixth form has most certainly been a time to remember. I have loved developing skills and knowledge in subject areas I enjoy. The Nobel School has helped me to be able to manage my time well and has given me the confidence and knowledge to be able to thrive in a real industry situation.

Charlie Coles – Year 13 student
KS5 Curriculum Pathways
Being on the right study programme is the first step in achieving academic success and enjoying your sixth form experience. As a result we have established a pathway system based on your performance at GCSE which helps you to choose.
Subjects Available
At the end of Year 12 I did a work experience placement at Airbus and, after visiting each of the departments and speaking to lots of people in various different roles, I knew that this was where I wanted to be. So, during Year 13, I applied for the Engineering Apprenticeship at Airbus Defence and Space and, after a very lengthy selection process, I completed the final interview and was offered a place on their apprenticeship programme.

Saskia Papworth – Year 13 student
Every year, students at Nobel are successful in their applications for places at Oxford or Cambridge. If you are someone who aspires to be an Oxford or Cambridge graduate or attend another one of the top universities, we will work with you to ensure you receive the support you need, including:
Individual guidance and support for applicants
One to one academic mentoring
Support to help prepare for university entrance exams or 'extra tests' including STEP, BMAT, UKCAT, LNAT and the range of Oxford 'Subject Tests'
Access to Oxbridge and Sutton Trust subject specific courses
Subject specific lectures
The opportunity to pursue an individual 'university style' Extended Project Qualification (EPQ), in an area of particular academic interest
Life after Sixth Form
All students receive a programme of support and guidance designed to prepare them for a successful life after Nobel. Through visits to universities, PSHCEE workshops, visiting speakers and one to one interviews students are encouraged to consider the different routes available to them so that they are making an informed choice.
University
If university is your chosen pathway we will support you all the way through the process. Our UCAS programme starts in Year 12 with research into the best courses and universities for you, and is completed in Year 13 when we support you as you decide which universities to apply to, perfect your personal statement and submit your application.
Subject teachers were always quick to encourage discussion and debate in classes which developed the kind of inquisitive mind so highly sought after by many top universities.

Michelle Wan – former student now studying at Cambridge University
Professional Pathways
Each year many of our students choose an alternative route to university and we have developed a curriculum which provides them with the skills and qualifi cations needed to access a broad range of school leaver and apprenticeship programmes. There are some really exciting opportunities available in the local area and we have excellent relationships with local businesses with a proven record of securing students places on these programmes.
Students value the regular information and advice given to them about future career opportunities and the help that they receive from form tutors and other staff in completing applications to university. An extensive careers' programme, supported by Hertfordshire and Bedfordshire universities, helps prepare students for their next steps

Ofsted 2018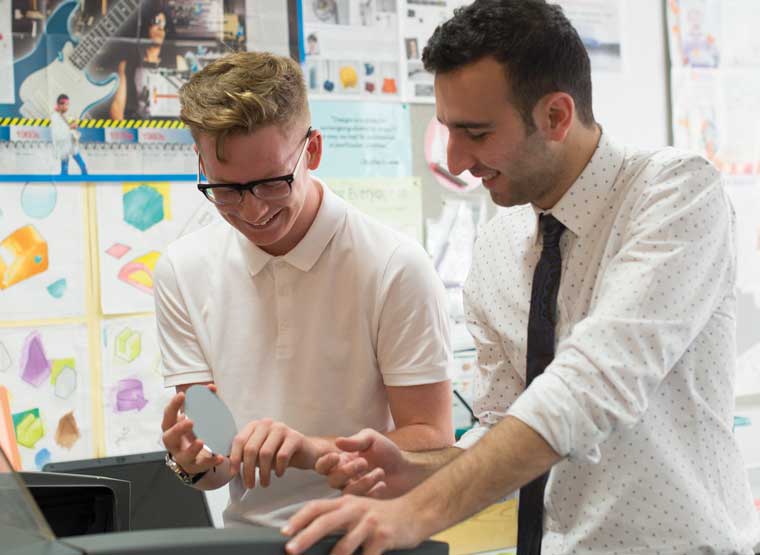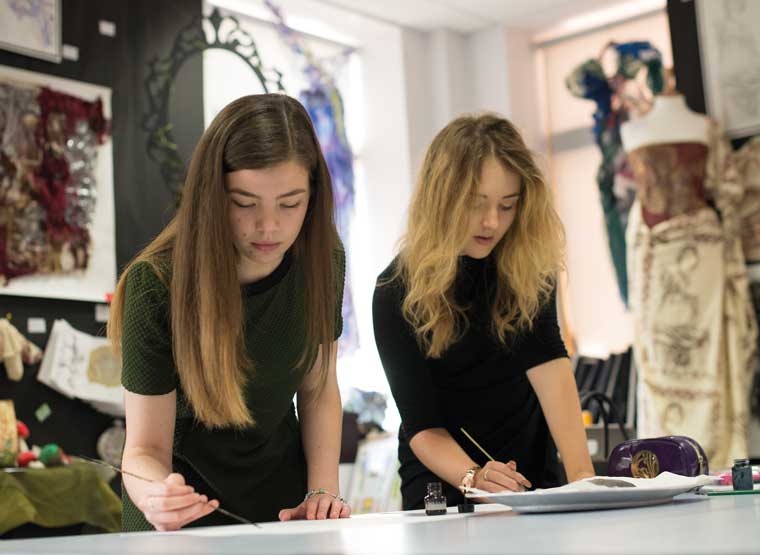 To be a Nobelian…
Our school has a very proud history. We are absolutely determined that, as well as leaving with the very best academic qualifications, we will also equip our students with the skills and character necessary to make a successful contribution to the changing world in which we live.
Being a successful Nobelian is not just about academic success. Whether you're applying to university or starting an apprenticeship or school leaver programme at the end of the year, our enrichment programme will make sure you stand out from the crowd and equip you with the essential skills you need to ensure you leave Nobel feeling confident to take on life after school. You can see our enrichment programme in more detail on the Sixth Form section of the school website.
Our Sixth Form volunteering programme gives students the opportunity to get involved in a wide range of voluntary activities. Students are given responsibility and leadership opportunities that will help them develop the confidence to enjoy successful careers and achieve personal fulfilment.
Academic achievement, personal development and happiness; this is what being a Nobelian means to our sixth form.