At Nobel, we know that reading is a valuable, enjoyable and worthwhile endeavour. We recognise that children who develop good reading habits: improve their literacy skills, find it easier to access all subjects and generally have better life outcomes. Moreover, as well as the numerous academic benefits gained from regular reading, enjoying a book can also prove to be a great form of escapism and stress-relief.
In addition to our Reading at Nobel routines, we expect all students to read for at least 30 minutes, 5 times a week. In doing so, our aim is to foster a life-long reading habit in all of our students.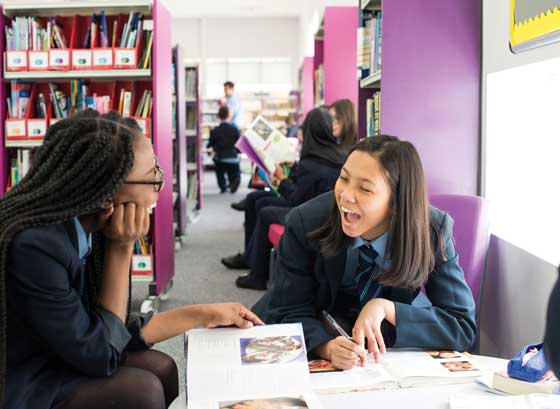 How can I help my child with their reading?
Encourage and praise your child's reading efforts
Demonstrate your interest in reading. Read or listen to a book to model the behaviour you expect from your child
Provide a calm, quiet and safe environment for your child to read
Help your child to avoid distractions such as: television, computer games, social media etc.
Listen to your child read aloud at least once a week
Engage in discussions about what your child is reading
Ensure that your child's Reading Passport is completed and signed once a week
Accelerated Reader
Track, monitor and improve reading in school or at home. At its heart, Accelerated Reader is simple. A student reads a book, takes an online quiz, and gets immediate feedback. Students respond to regular feedback and are motivated to make progress with their reading skills.
Accelerated Reader
Recommended Reads: Books Of The Month
KS3
Medal For Leroy, A
Author: Morpurgo, Michael

A young mixed race boy discovers the history of his father, an RAF pilot who was killed during World War II. Michael is a young boy growing up in London after the Second World War. He doesn't remember his father, an RAF pilot shot down in the war. His French mother, heartbroken and passionate, does not like to talk about her husband. Then Auntie Snowdrop gives Michael a medal, followed by a photograph, which begin to reveal a hidden history. Inspired by the true story of Walter Tull, the first black officer in the British army. A novel about families, identity and loss by bestselling award-winning author of WAR HORSE.

KS4
Remembrance
Author: Breslin, Theresa

1915 – Scotland. A group of teenagers from two families meet for a picnic, but the war across the Channel is soon to tear them away from such youthful pleasures. All too soon, the horror of what is to become known as The Great War engulfs them, their friends and the whole village. From the horror of the trenches, to the devastating reality seen daily by those nursing the wounded, they struggle to survive. Nothing will ever be the same again. REMEMBRANCE is a powerful and engrossing novel about love and war, from the Carnegie Medal-winning author Theresa Breslin.

Reluctant Readers
Armistice Runner
Author: Palmer, Tom

A girl finds her great-great-grandfather's diaries about his experiences during World War I, which inspires her to overcome her fears about competing in a fell-running race that is coming up. Lily has many worries. She is struggling to compete in her fell-running races and, worse, she is losing her gran to Alzheimer's. Then she discovers her great-great-grandfather's diaries from the First World War. Could his incredible story of bravery help her reconnect with her gran and even give her the inspiration she needs to push through and win?