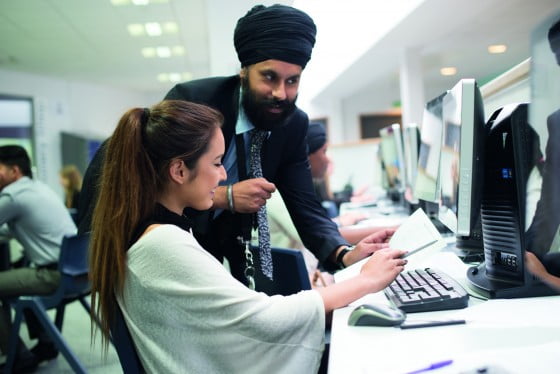 At The Nobel School we are committed to provide an outstanding Careers Education and Information, Advice and Guidance (CEIAG) programme for all students. CEIAG can play a key role in promoting good learning by helping students to focus on good action planning to attain their long term goals. All CEIAG at The Nobel School is aspirational, impartial and unbiased, so that our students are able to prepare themselves for a world of work that is changing rapidly; young people now are likely to experience five to eight major career changes in their lives in a variety of industry sectors. They will also be experiencing more fluid forms of working with increasing casual, contract and part-time work options.
We are committed to:
Securing independent and impartial careers guidance for students in Yrs 8-13 that includes information on the full range of education and training options, including apprenticeships and vocational pathways
Using the Gatsby Benchmarks to develop and improve our CEIAG provision, working towards accreditation for the Quality in Careers Standard by 2020 (to be reviewed at this time).
Recognising the importance of providing young people with real-life contacts and experiences from the world of work
Working closely with YC Hertfordshire and our Enterprise advisor.
Employer Engagement
We support a range of local, national and international employers by advertising careers vacancies on display monitors and Department careers boards around the school. Regular updates and opportunities are shared with students via email based on their interests recorded on Unifrog.
We welcome contact from local employers to keep us informed of local employment opportunities.
Careers Programme
There is an extensive programme of events and lessons that is available to students from Year 7 to Year 13.
Year 7
PiXL Edge programme in form times
Introduction to Unifrog
Year 8
Take Your Child to Work Day (Spring Term)
Unifrog research
Employer mentoring, through YC Herts
'Robot Rumble' and 'Glider Challenge' at MBDA
Year 9
Post-14 Pathways guidance, including:

use of Unifrog;
interviews for students and parents with senior staff

University of Herts (UH) Pathfinder visits
Employer mentoring, through YC Herts
'Robot Rumble' and 'Glider Challenge' at MBDA
Year 10
'Work the Change' Enterprise Day
Careers fair
Visits to North Herts College (NHC)
Employer mentoring, through YC Herts
Year 11
Post 16 Pathways evening, with representation from NHC, AIM Apprenticeships, Develop Training and Nova Training
Post 16 Pathways one-to-one guidance, including assistance with applications and interviews
Visits to NHC & other local training providers
At least one interview with YC Herts careers adviser
STEM workshops through the Engineering Development Trust
'Discover' day at UH
Support at GCSE results day from NHC and Nova Training, as well as individual meetings with senior staff
Sixth Form Induction – 'Creating your Vision' session, study skills session from UH & introduction to post-18 destination options
Sixth Form
Year 12 Parents' Information Evening including information on apprenticeships
Visit to the Skills Show in London
Visit to UCAS Higher Education Convention
Year 12 work experience week (June)
One-to-one guidance on UCAS applications
One-to-one guidance on apprenticeship and employment applications
Apprentice workshops, delivered by ASK
'Hidden Job Market' workshop from Future First
Student shadowing for a range of courses at UH
Fashion Retail Academy workshop with Visionpath
Drop in sessions with YC Herts advisers
Whole School
Visiting speakers from local and national companies, including Nobel alumni
Careers information and contact with employers in lessons
Careers Evaluation
We evaluate the quality of our careers provision and its impact on our students in a variety of ways. The School monitors and evaluates the destinations of students to help inform our future decisions and to support our curriculum development. The provision and evaluation of the Careers programme is part of the yearly School Improvement Plan. Our evaluations focus on a variety of matters including:
what benefits students gain from particular CEIAG activities
whether students have proper access to the programme
whether we are making the best use of time and other resources
You can find further information here:
The Careerometer
Overview of different careers showing average salary and job description.

External providers who wish to develop links with Nobel may wish to view our provider access statement.
Careers Team
Careers Lead – Nick Brown (nick.brown@nobel.herts.sch.uk 01438 222600)
Careers Co-ordinator – Bob Lovelock (bob.lovelock@nobel.herts.sch.uk 01438 222600)
Head of Character – Steve Howells (steve.howells@nobel.herts.sch.uk 01438 222600)