Online Payments
How to Pay
The school uses an online payment method which makes it easier to pay for trips, visits and anything else requiring payment. You can access it at any time, track how much you have paid, see how much is outstanding and make payments directly to us using your debit or credit card.
The system is also linked to the Schools Cashless Catering System and in an effort to reduce queues at the food servers, we have made the decision to go 'fully cashless'.
This means that staff and students will not be able to pay for any of their food or drinks with cash. They must either be registered to use the biometric system (thumb prints) or remember to bring in their swipe card enabling them to pay for their purchases using the cashless system.
What to do next?
There are two ways for you to put money into your child's account:
You will need to register for a School Gateway account from www.schoolgateway.com. You will then need to enter the email address and mobile number we have on record for you. When you have entered your email address and mobile number, select the Send PIN button, a PIN number will be sent to your mobile phone. You can then use this PIN number to log into the School Gateway and view or make payments. You can access this facility using a computer with internet access or on your smart phone.
You can simply give your child the money and they can use one of the two Reval Machines in school to load money onto their account. One is located by the Grab 'n' Go area and the other is located next to the ELM department at the top of the stairs.
If your child is going on a trip you will be able to allocate any money in your account to a specific activity if it has been set up on the system by the school. Once you have accessed the system, follow the onscreen instructions. However in the first instance deposits to reserve your child's place on the trip still needs to be returned direct to the school using cash or cheque.
www.schoolgateway.com
If you have any questions about online payment through schoolgateway.com, please contact us at the school.
Get the School GateWay App
Please follow the instructions to install the App on your smart phone. There is not currently an app for Windows or Blackberry smart phones.
Uniform
Uniform Requirements
Students must wear uniform as specified in the requirements published in the Prospectus. The uniform requirements do not attempt to cover issues of fashion. In general, if the uniform policy does not specify that an item is allowed, it may not be worn.
We are proud of our Nobel School uniform, which is worn by all students in years 7 to 11. The following must be worn at all times. Class teachers may give permission for blazers to be removed when conditions are hot.
Boys
Dark blue blazer with school logo badge –  worn sleeves down
Dark blue tailored trousers
Plain light blue shirt, which must be tucked in
School house tie
Black shoes, not trainers or boots
Girls
Dark blue blazer with school logo badge – worn sleeves down
Dark blue tailored trousers or skirt – skirt knee length, pleated or plain but not a "hugging" fit
Plain light blue shirt which must be tucked in – must take a tie, not a blouse
School house tie
Black shoes, not trainers or boots
We expect students to wear normal school shoes (usually leather); not trainers, boots, canvas or sport shoes. This is partly for reasons of appearance but also, importantly, for health and safety. High heeled shoes must not be worn.
School coats should be warm, wind and water-resistant. Hoodies do not constitute a school coat. They may give the community the wrong impression of our lovely students and must not be worn to/from school. All trousers must be conventional, 'tailored', not leggings.
Fashion hairstyles (steps, beading, coloured hair braids etc.) are inappropriate for school. Hair should be of a natural colour, (i.e. no pinks, reds, blues, purples etc.) and an appropriate length. Students with inappropriate hairstyles will be set work by the subject teacher and will work separately from the other students; usually in Reflection.
The only permitted jewellery is one pair of plain studs, one for each ear, and a watch. There should be no facial, or other piercings of any description. Students will be asked to remove inappropriate jewellery. This is for safety as well as to avoid loss of precious items. Make-up must be in small amounts, or discreet, and not clearly visible. False nails, acrylic nails, nail varnish or False eyelashes are not allowed.
The headteacher is authorised to decide upon the school uniform and has the final say, or decision, on uniform specific issues, e.g. extremes of hairstyle.
If students persist in not wearing correct uniform they may, as a last resort, be excluded from school.
Clothing and Equipment for Physical Education
Navy blue/white Nobel rugby shirt
Navy blue Nobel tee shirt with collar
Navy blue shorts
Navy blue/white Nobel rugby/football socks
Football/rugby boots with kite mark studs (British Safety Standard)
Shin pads (compulsory)
Gum shield: It is recommended that students purchase a gum shield for contact sports such as rugby to give them optimum protection
Whistle
Sports training shoes
Navy blue raincoat
Navy blue tracksuit
Optional PE Fleece
All PE kit must be clearly marked with the students name; it is the only way to ensure kit is not mislaid. It is advisable to have two of most items as students have two PE lessons a week. PE kit should be bought to all PE lessons, even with injury or illness. This could enable students to act as coaches and officiate. It will also prevent school clothes becoming wet or dirty.
As with all other personal items, the school cannot accept responsibility for property which is lost, damaged or mislaid.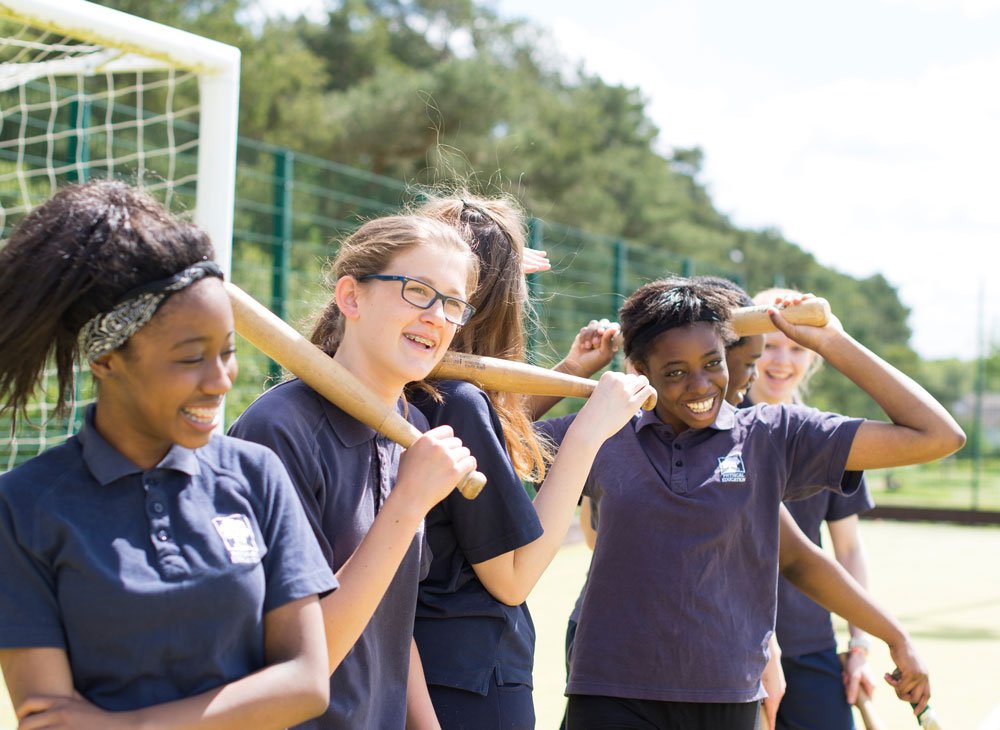 Ordering Uniform
Click the links below to view PDFs